Cutlery Marianna
Every family dinner is a festive occasion. Enjoy it with the extraordinarily elegant Marianna cutlery.
---
10-year warranty
High-grade stainless steel
Precise polishing
Good food deserves to be enjoyed, not rushed. Sit with your family at a beautifully set table and enjoy. Porkert cutlery will help you with that. We make them from high grade stainless steel and have carefully refined their design. This has given rise to three unique series that turn every family dinner into a festive occasion.
The uniqueness of the festive table
Every family dinner is a festive occasion
How often do you sit down together for a meal? Make each meeting a special occasion you will look forward to all day. Set the table with Marianna cutlery which we have created for exceptional moments over good food. Their elegant line complements the extraordinary design of the knife with the handle turned by 90˚.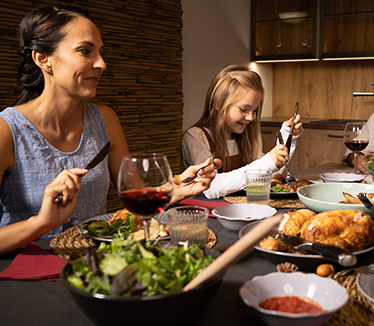 High grade steel, precise polishing
We make Marianna cutlery for you from rare stainless steel and polish them precisely. Thanks to this, they have the privilege of bearing the name of one of the women of the Porkert family - none other than the mother of the founder of the brand, Marie Anna Porkert. Will they also have the honour of adorning your family table?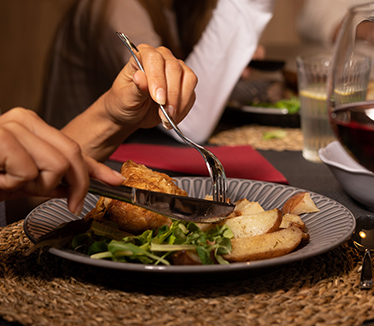 Number of pieces in set: 24
Set composition (6 ×): spoon, dining knife, fork, dessert spoon
Material: stainless steel of quality EN 10088-2