About Us
Josef Porkert: The story behind 130 years of honest work
My name is Josef Porkert and I am going tell you the story of products bearing my name. The story of the honest work of myself, my sons, and grandsons.
130 years of production
Traditional Czech brand
Honest quality
Josef Porkert (1828–1895) is the founder of our brand. It was just he who laid the foundation for the reputation of the Porkert family, which his sons followed when they introduced their first mincers to the world. Read their story by Josef Porkert himself.
Beginnings in Růžena's Ironworks
It was 1863 when I became the manager of Růžena's Ironworks in Austria-Hungary. It was hard work but the results were rewarding. That is why I rented the ironworks in 1881. I was doing well, production grew, so the help from my sons Edward and William soon came in handy, and the two of them took over management of the factory later.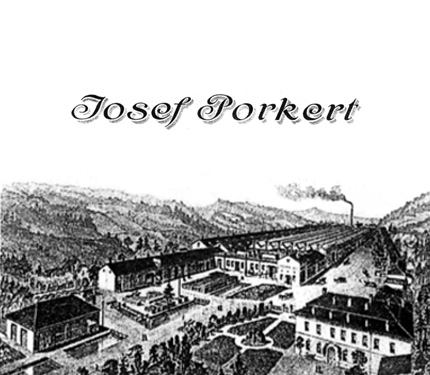 An indestructible mincer conquers the world
In 1901, our factory burned down for the first time, but Edward and William managed to fly in the face of adversity and continue the work. A few years later, they created a product that made us famous, and for which I am proud of them. A sturdy cast iron meat mincer. Soon, there was no household throughout Austria-Hungary (and later Czechoslovakia) where they would not have a Porkert mincer! Even beyond the ocean there was huge interest.
The war passed, another fire, and the economic crisis. Production was so much more advanced than in my time! Now the stoves, beaters and even the first universal food processor in Europe were leaving the factory and heading out into the world.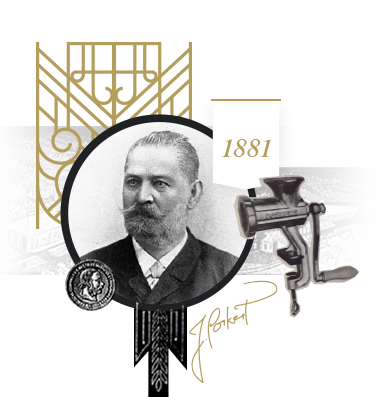 We made it through the war. Then the coup came.
By the time World War II came, my grandchildren were running the factory. They employed youths who would be otherwise at risk of forced labour in Germany. We survived the war. Then the year 1948 came. It brought the communist regime and the situation in our factory changed fundamentally.
Over the next 40 years, our products were manufactured in different factories and under different brands. They were not allowed to carry the Porkert name.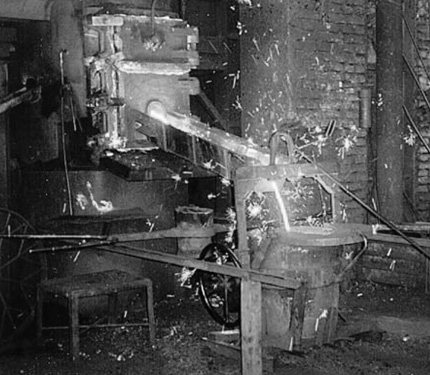 Thanks to you, honest quality still makes sense
After the Velvet Revolution, the factory returned to the hands of my descendants. It was in a deplorable state, but there was still hope for a new beginning.
And look at us today! It has been a long time since I started working in Růžena's Ironworks with my sleeves rolled up. Products bearing my name that are sold today have the things that always meant so much to me - quality and reliability. Thanks to you, who care about quality as much as I do, our honest work still makes sense.
I hope that each time you cook it becomes an event for you, and every family dinner turns into a festive occasion. Let our products serve your family for another 130 years.
Josef Porkert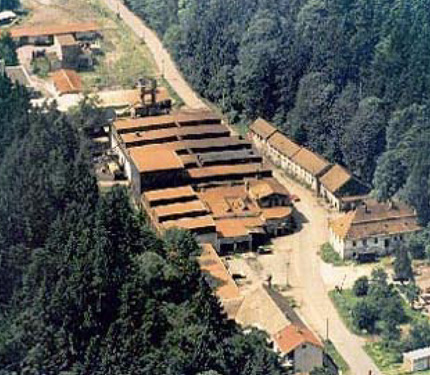 Quality even our grandmothers

believed in