Ligni Cutting Board
The beauty of dishes becomes apparent on a wooden board of a modern look
---
High-quality oak wood
Original design
Aluminium handle
We wanted to bring an everyday piece of kitchen equipment up to another level. We took traditional materials, high-quality oak wood plus aluminium handles, and designed cutting boards for you that fully meet their purpose and also look magnificently. See for yourself, please.
MAKE YOUR KITCHEN EXCEPTIONAL
Easy handling and sufficient size predetermine the Ligni cutting board to be used in your kitchen every day. Thanks to the materials used – high-quality oak wood plus aluminium handle – it will be a good assistant for a long time to cook your meals. The unique design and the large cutting surface will turn your work in the kitchen into a game.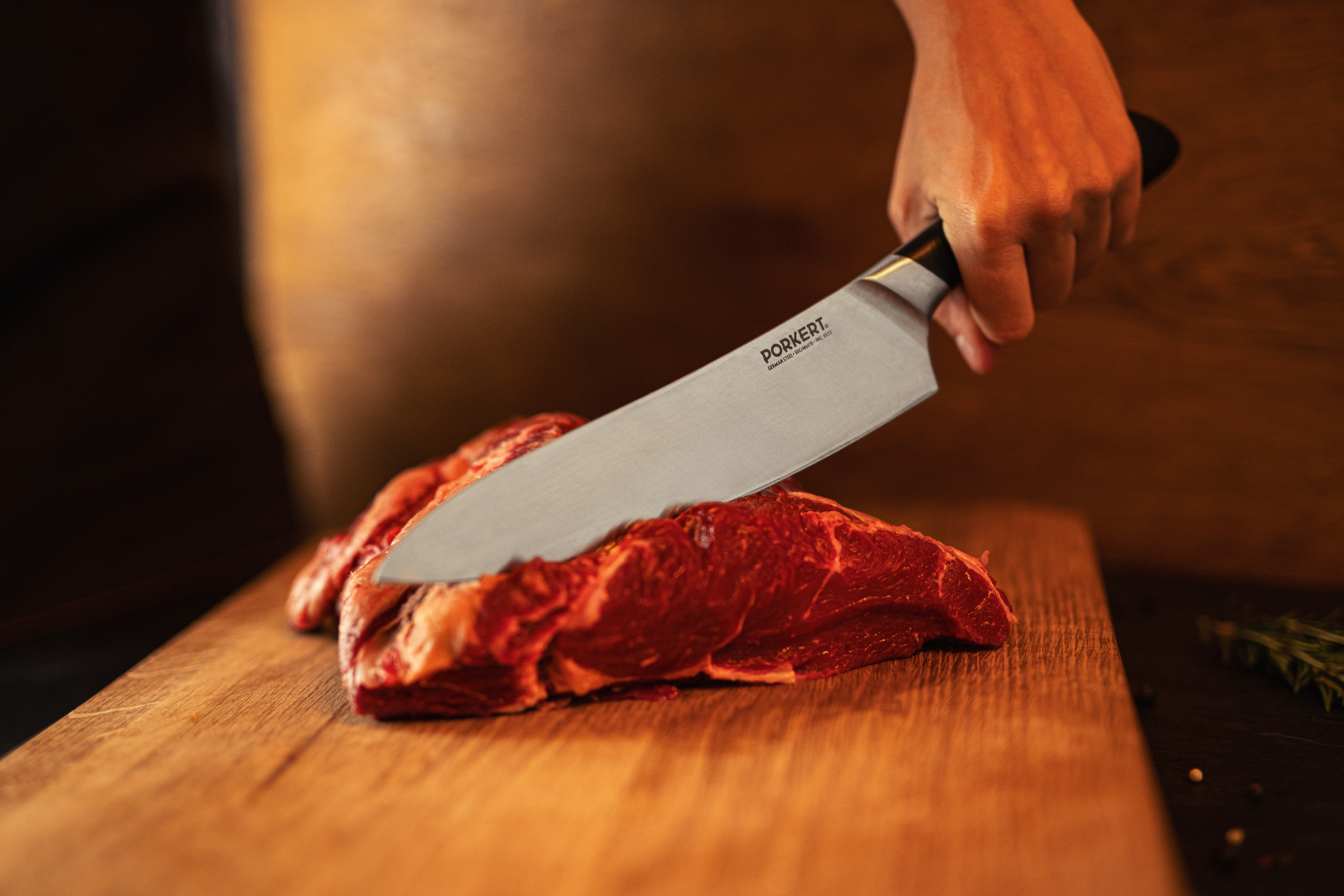 CAREFUL SELECTION OF MATERIALS
Since its inception, the PORKERT brand has been based on careful processing and selecting high-quality top materials. Even in the case of cutting boards it is no different. The oak wood tolerates moisture well and thanks to its durability it is used, among other things, for building structures, water structures, or wine barrels. For these reasons, oak wood has been a clear choice. The aluminium used for the handles features an excellent ratio of strength and weight, thanks to which long durability, as well as superior ergonomics, can be guaranteed.
Oak wood
Impregnated with a non-toxic oil
Aluminium handle – RAL 7016
Stainless steel screws
Dimension: 44 × 28 × 2 cm
________________________________
To maintain a long service life:
- Do not expose the board to a direct heat source (radiator, infrared emitter, etc.);
- Never place the board into a dishwasher;
- Do not expose the board to excessive moisture and dry it after washing;
- After use, wash and dry the board without undue delay;

To "revive" your board so that it looks like a new one again, apply a layer of non-toxic oil on all sides using a cloth or sponge and let it absorb. If mineral oil is not available, vegetable oil may be used as well.